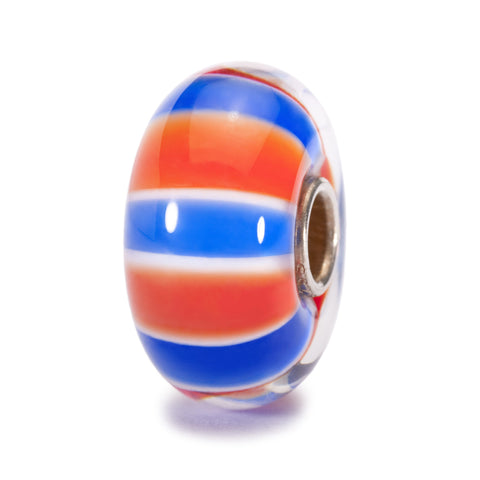 World Tour UK Colours - Trollbeads Glass Bead
Sterling Silver Troll Bead From The United Kingdom Collection. Glass Bead With A Redish Orangeish Color Stripe With Blue Stripes Alternating With A White In-between.

Get started by creating a piece of jewelry that fits your style, memories and personality with Trollbeads. Choose your bracelet or necklace and add your favorite beads and a lock. All pieces sold individually.