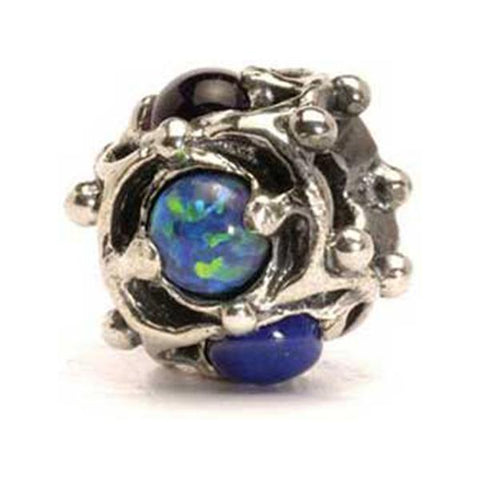 Wisdom - Trollbeads Silver & Stone Bead
Five precious stones that together symbolize wisdom. An opal for loyalty, an amethyst for peace of mind, a garnet for devotion and grace, a turquoise for courage and success and a lapis lazuli for competence.

Get started by creating a piece of jewelry that fits your style, memories and personality with Trollbeads. Choose your bracelet or necklace and add your favorite beads and a lock. All pieces sold individually.