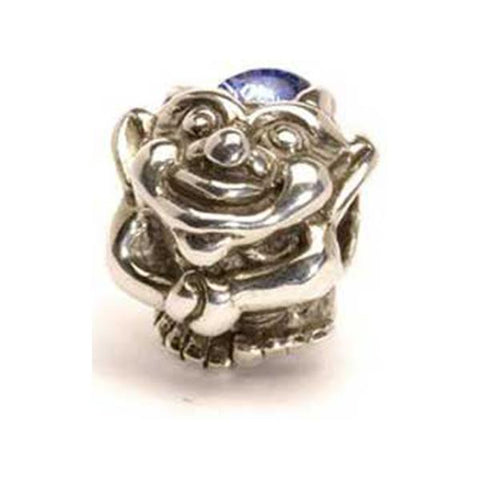 Troll w/ Big Feet - Trollbeads Silver & Glass Bead
Mounted with dichroic glass in the backpack. This troll has very large feet, and that is exactly what makes us love him!

Get started by creating a piece of jewelry that fits your style, memories and personality with Trollbeads. Choose your bracelet or necklace and add your favorite beads and a lock. All pieces sold individually.