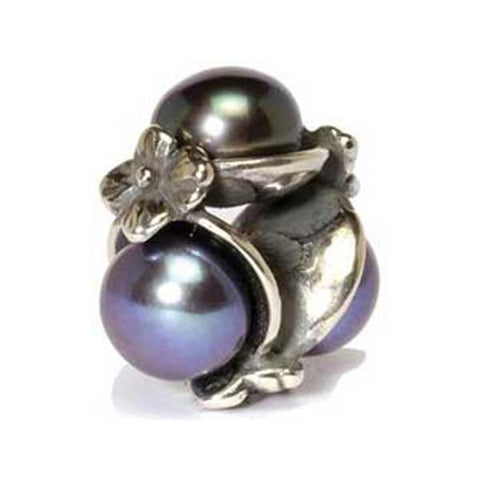 Triple Pearl - Trollbeads Black Silver & Stone Bead
We all know that it is a sign of good fortune to find a four-leaf clover. However, in fairyland, luck will cherish you if you find an oyster hiding three black pearls within its protective shell.

Get started by creating a piece of jewelry that fits your style, memories and personality with Trollbeads. Choose your bracelet or necklace and add your favorite beads and a lock. All pieces sold individually.