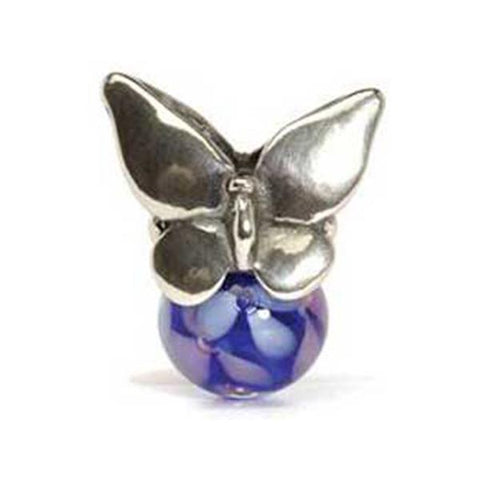 Summer - Trollbeads Silver & Glass Bead
The skylark is singing in the sky and bees are buzzing in the meadow. A little silver butterfly is landing on a sweet blue flower, drinking its nectar. Does anything seem more summer-like?

Get started by creating a piece of jewelry that fits your style, memories and personality with Trollbeads. Choose your bracelet or necklace and add your favorite beads and a lock. All pieces sold individually.