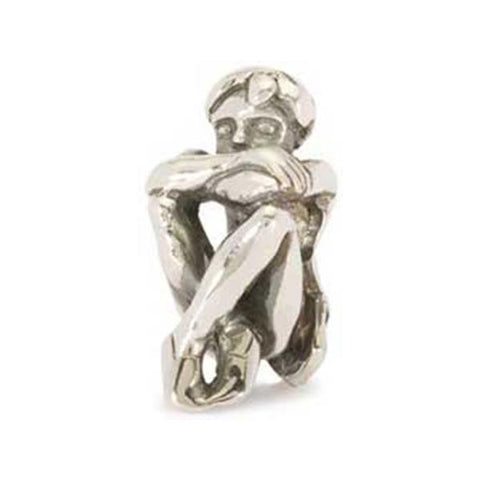 Spirit of Freedom - Trollbeads Silver Bead
Freedom. Fantasy. Dreams. This little kid inspires you to fulfill your dreams and hold on to the child inside of you. Inspired by the classic Peter Pan-style he is sailing through the sky and dancing on the waves. So just forget it, you can't control him… he is pure freedom.

Get started by creating a piece of jewelry that fits your style, memories and personality with Trollbeads. Choose your bracelet or necklace and add your favorite beads and a lock. All pieces sold individually.