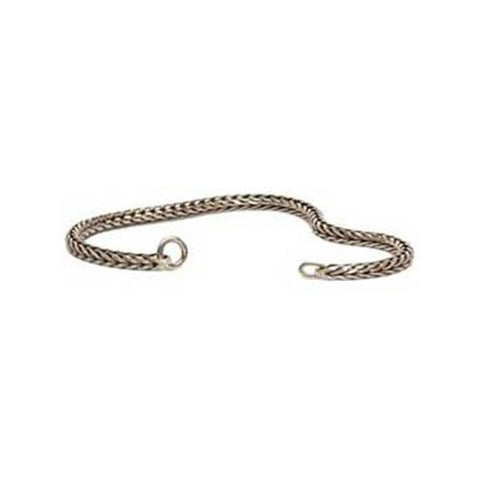 Silver Chain Bracelet 5.9 Inch - Trollbeads Silver Bracelet
Sterling silver bracelet without lock. Double ended locks, which enable you to change the beads on your bracelet without tools, are sold separately. Note the lengths indicate the total length of the bracelet once it has a lock attached.

Get started by creating a piece of jewelry that fits your style, memories and personality with Trollbeads. Choose your bracelet or necklace and add your favorite beads and a lock. All pieces sold individually.