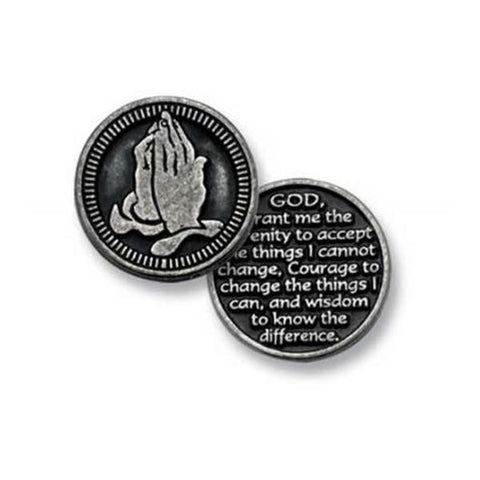 Serenity Pewter (Plain) - Cathedral Art Pocket Token
Serenity Prayer bright-finish pewter pocket token measures approx. 1" in diameter.
Front pictures praying hands. Back reads: God, grant me the serenity to accept the things I cannot change, Courage to change the things I can, and wisdom to know the difference.
Poly-bagged.