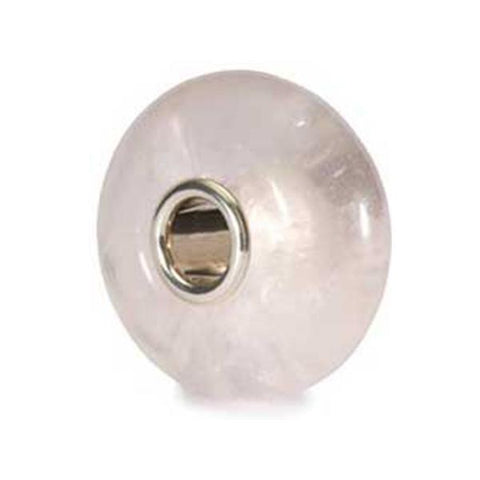 Rose Quartz - Trollbeads Round Stone Bead
Original item number was 50802. The smooth surface of this bead highlights how beautiful and unique Rose Quartz really is. No two beads are alike in this true piece of nature's wonder. Please note: These genuine natural materials are absolutely unique. They vary in color and have unique inclusions and features that show their great age and natural beauty.

Get started by creating a piece of jewelry that fits your style, memories and personality with Trollbeads. Choose your bracelet or necklace and add your favorite beads and a lock. All pieces sold individually.