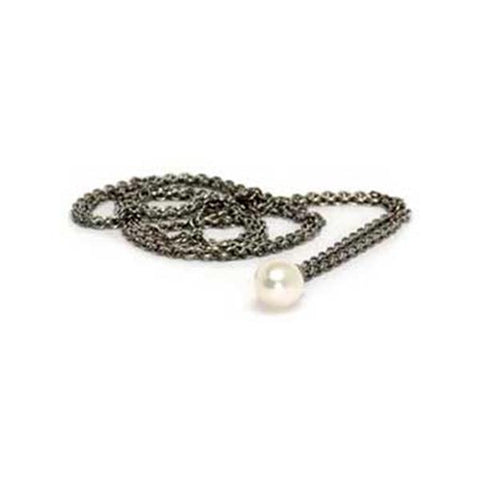 Necklace Silver Fantasy/Pearl 43.3 Inch - Trollbeads
This lockless chain, is fitted with a lovely pearl pendant. It is possible to mount Trollbeads above the pearl, without the use of tools.

Get started by creating a piece of jewelry that fits your style, memories and personality with Trollbeads. Choose your bracelet or necklace and add your favorite beads and a lock. All pieces sold individually.