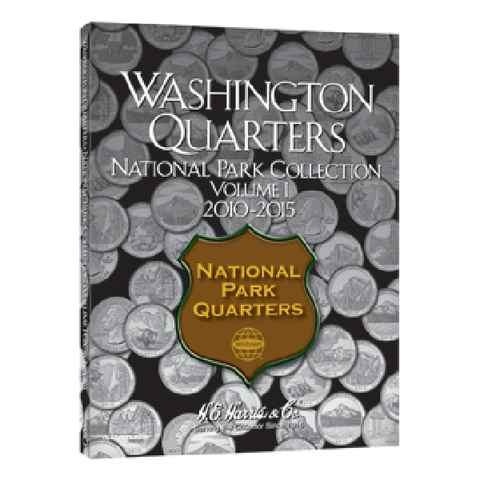 National Park Quarter Folder 2010-2015 Vol I H.E. Harris Coin Folder
H.E. Harris folders feature, high quality cover art with actual photos, one slot for reverse of the coin, precise historical information, and it is made of acid free materials for storage.  Folders open flat for all-at-once viewing, then close to book size for easy storage.
Harris brand National Park Quarters Folder, 2010 through 2015, 60 Openings, Holds P & D Mint Quarters. The National Park Quarters Coin Act of 2008 - Requires quarters, beginning in 2010, to have designs on the reverse depicting one national site in each state, the District of Columbia and territory of the United States. 56 Different designs will complete the program from 2010 through 2021.
HE Harris & Co#: 2880