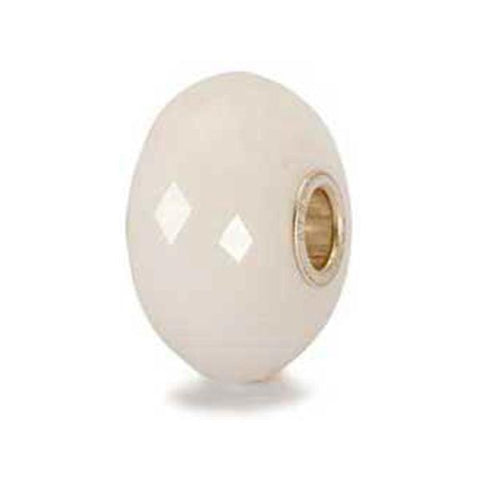 Milky Quartz - Trollbeads Stone Bead
Original item number was 51809. When we wear Milky Quartz, it reminds us that the word 'wonderful' comes from the word 'wonder'. And if we look at the world from the eyes of a child again, 'pure wonder' is what we will experience. Milky Quartz represent innocence and purity. Please note: These genuine natural materials are absolutely unique. They vary in color and have unique inclusions and features that show their great age and natural beauty.

Get started by creating a piece of jewelry that fits your style, memories and personality with Trollbeads. Choose your bracelet or necklace and add your favorite beads and a lock. All pieces sold individually.