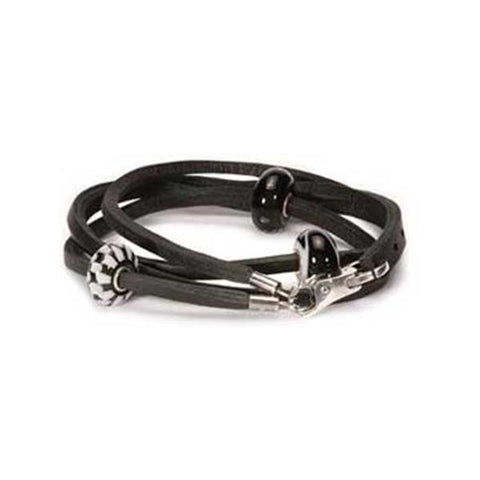 Leather Bracelet, Black 17.7 Inch - Trollbeads
The product does not include beads or lock. Note the lengths indicate the total length of the bracelet once it has a lock attached. Basic Lock and Swan Lock do not fit the leather, so we advise you to choose a different lock for your leather bracelet.

Get started by creating a piece of jewelry that fits your style, memories and personality with Trollbeads. Choose your bracelet or necklace and add your favorite beads and a lock. All pieces sold individually.