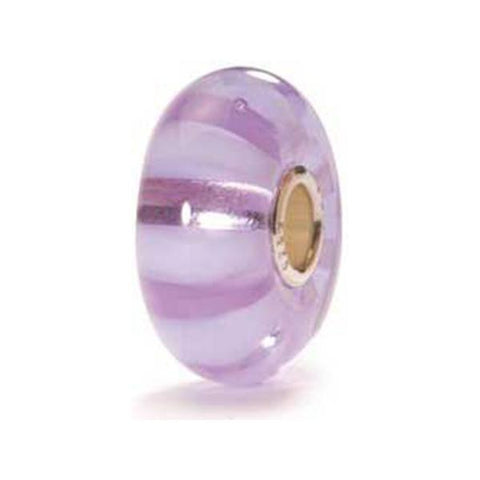 Lavender Stripe - Trollbeads Glass Bead
Lavender and purple leaning up against each other. Alternating stripes of frosted and transparent glass, letting light through in a way that makes color move within.

Get started by creating a piece of jewelry that fits your style, memories and personality with Trollbeads. Choose your bracelet or necklace and add your favorite beads and a lock. All pieces sold individually.