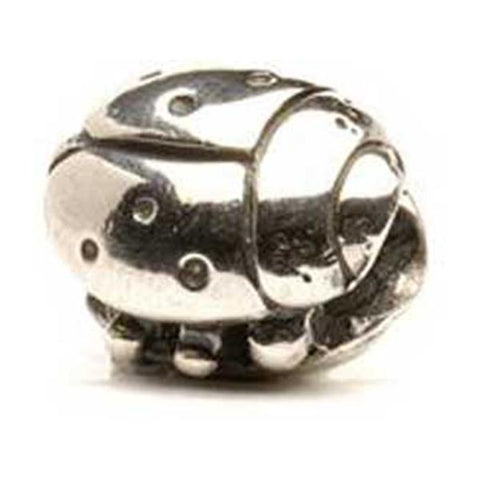 Ladybug - Trollbeads Silver Bead
In Denmark the bright red ladybird brings about good luck. Little children send them skywards from their fingertips with a gentle blow, singing: "Mary Mary ladybird, do fly to the Lord above and ask that he may let the sun shine tomorrow."

Get started by creating a piece of jewelry that fits your style, memories and personality with Trollbeads. Choose your bracelet or necklace and add your favorite beads and a lock. All pieces sold individually.