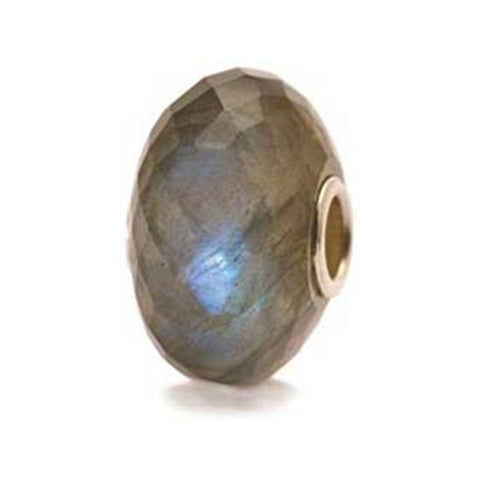 Labradorite - Trollbeads Stone Bead
Original item number was 51804. This stone is also known as the transformation stone, or star stone. It is said to contain dust from the stars and the bluish-green iridescent light that shines from its heart, is the light from a star fog embedded there by alien creatures from strange worlds. It gives strength and constitution. Please note: These genuine natural materials are absolutely unique. They vary in color and have unique inclusions and features that show their great age and natural beauty.

Get started by creating a piece of jewelry that fits your style, memories and personality with Trollbeads. Choose your bracelet or necklace and add your favorite beads and a lock. All pieces sold individually.