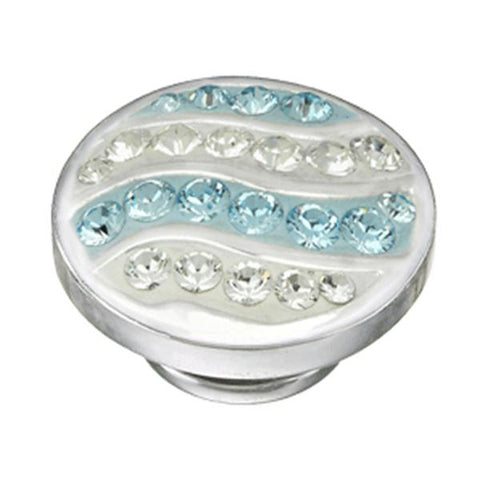 Kameleon Jewelry Swarovski Blue Swizzle JewelPop
Never let your style fizzle, keep it fresh with a little Swizzle!! The Blue Swizzle JewelPop features blue and clear Swarovski Crystals on blue and white backgrounds in a delightful wave pattern.

Choose your bracelet or necklace and add your favorite JewelPop and a lock. All pieces sold individually.

Interchangeable jewelry ~ Kameleon Jewelry ~ 'Change is Natural'.