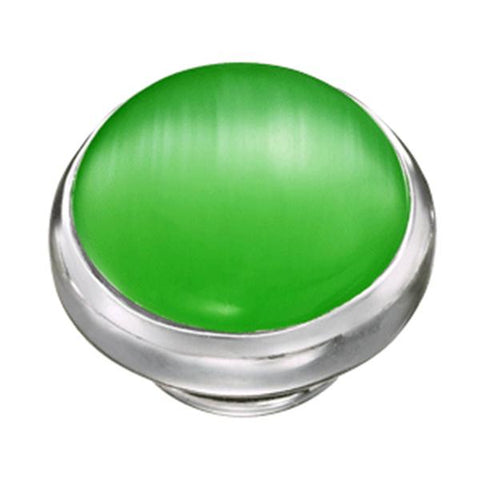 Kameleon Jewelry Emerald Cat's Eye JewelPop
The Emerald Cat's Eye JewelPop is a beautiful addition to any collection! The color catches the light as it winks at you from your favorite Kameleon Jewelry piece!

Choose your bracelet or necklace and add your favorite JewelPop and a lock. All pieces sold individually.

Interchangeable jewelry ~ Kameleon Jewelry ~ 'Change is Natural'.