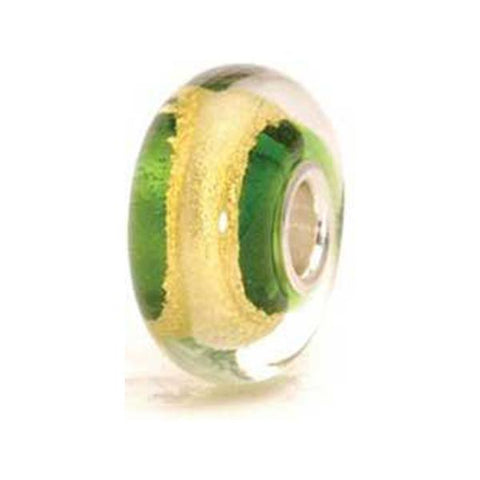 Heart Chakra - Trollbeads Glass Bead
This Trollbead, the fourth chakra, is related to love and is the integrator of opposites in the psyche: mind and body, male and female, persona and shadow, ego and unity. A healthy fourth chakra allows us to love deeply, feel compassion, have a deep sense of peace and centeredness. This glass bead has within it 22 carat gold.

Get started by creating a piece of jewelry that fits your style, memories and personality with Trollbeads. Choose your bracelet or necklace and add your favorite beads and a lock. All pieces sold individually.