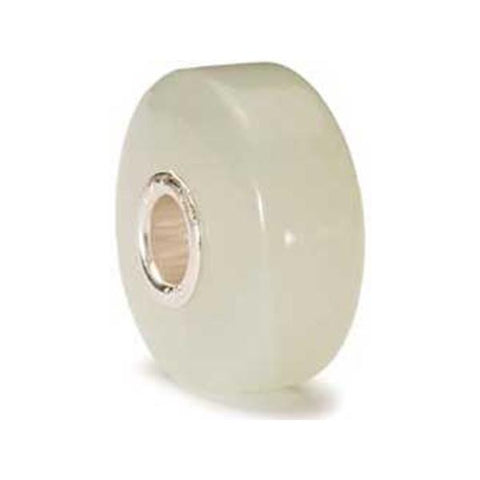 Green Jade - Trollbeads Stone Bead
Original item number was 50803. Jade – a gemstone of unique symbolic energy surrounded by myths. With its beauty and wide-ranging expressiveness, jade has held a special attraction for mankind for thousands of years. Please note: These genuine natural materials are absolutely unique. They vary in color and have unique inclusions and features that show their great age and natural beauty.

Get started by creating a piece of jewelry that fits your style, memories and personality with Trollbeads. Choose your bracelet or necklace and add your favorite beads and a lock. All pieces sold individually.