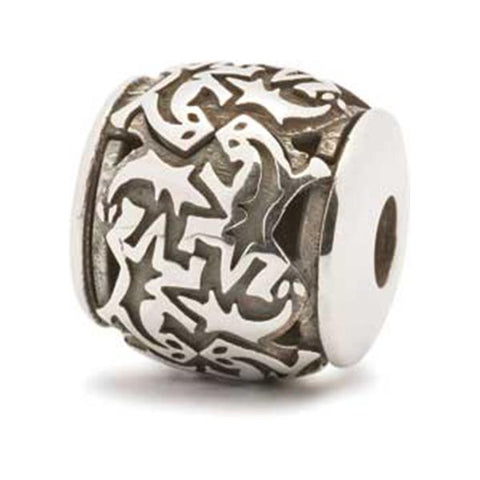 Gecko - Trollbeads Silver Bead
Inspired by M.C.Escher's work, a bead full of lizards. The silhouette of one lizard is also the silhouette of the next…One is black, another is white, some are kissing and some are leaving.

Get started by creating a piece of jewelry that fits your style, memories and personality with Trollbeads. Choose your bracelet or necklace and add your favorite beads and a lock. All pieces sold individually.