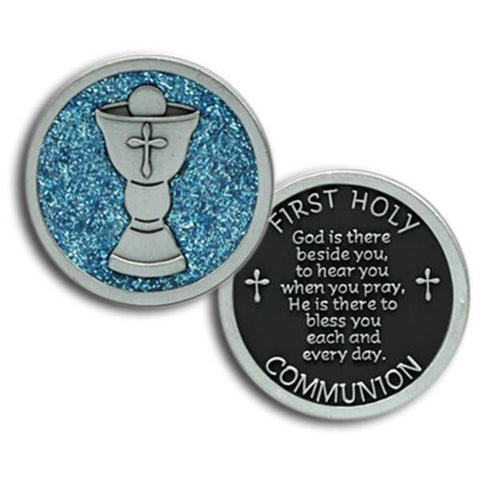 First Holy Communion Colored Enamel Pocket Token PT672
Solid Metal Coin with Sparkling Enamel and Bright Finish.
Front shows a chalice, while the back reads: First Holy Communion God is there beside you, to hear you when you pray. He is there to bless you each and every day.
Approximately 1 1/4". Enameled.
Poly-Bagged