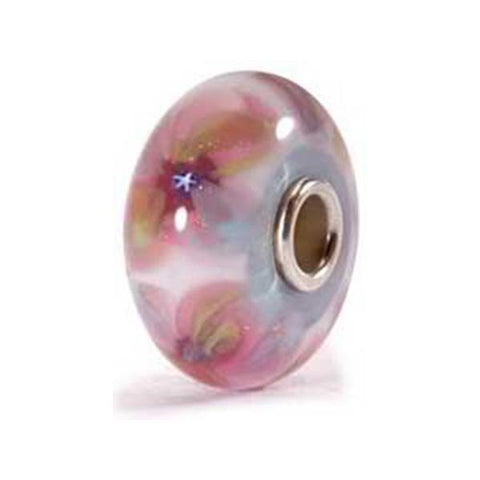 Fantasy Flower - Trollbeads Glass Bead
Colors of glittering soft pink and green, and if you look really close, you will see the tiniest little star in the center of every flower.

Get started by creating a piece of jewelry that fits your style, memories and personality with Trollbeads. Choose your bracelet or necklace and add your favorite beads and a lock. All pieces sold individually.