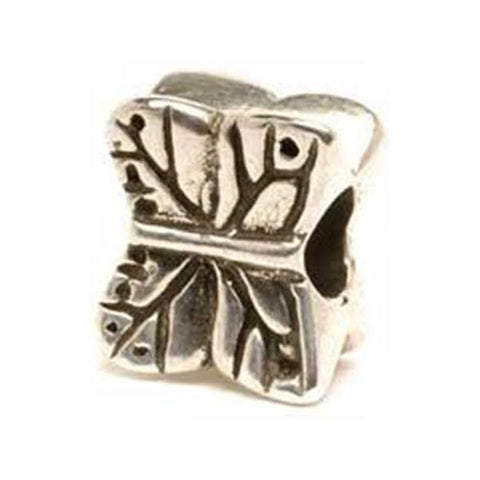 Butterfly - Trollbeads Silver Bead
"…as in the summer time gone by, he was seen to steal gently up wherever a butterfly had alighted, and lose himself in contemplation of it. When it took flight his eyes followed the winged vision, as if its airy track would show the path to heaven." Nathaniel Hawthorne, from 'The Artist of the Beautiful'

Get started by creating a piece of jewelry that fits your style, memories and personality with Trollbeads. Choose your bracelet or necklace and add your favorite beads and a lock. All pieces sold individually.