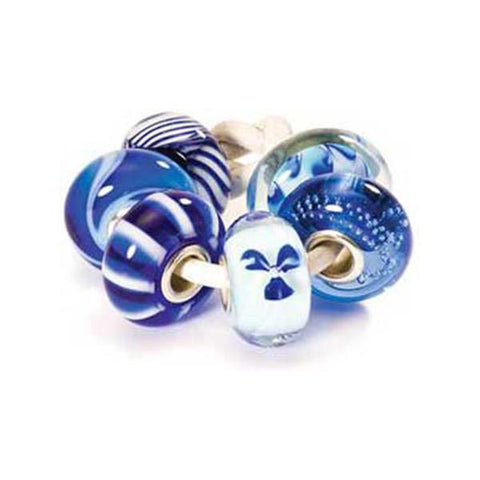 Blue Kit - Trollbeads Glass Bead
Blue as we find it in the deepest ocean and the clearest sky, both among the icebergs in the arctic north and in the spray in the Indian Ocean. Blue is the color of infinity and is considered calming and soothing an then it symbolizes honesty and trustworthiness.

Get started by creating a piece of jewelry that fits your style, memories and personality with Trollbeads. Choose your bracelet or necklace and add your favorite beads and a lock. All pieces sold individually.