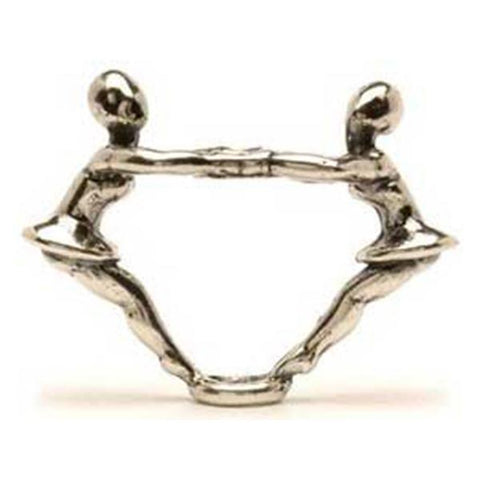 Ballerinas Fantasy - Trollbeads Silver Pendant
These lovely ballerinas form a frame around another Trollbead, i.e. a glass or pearl bead. As all Trollbeads are handmade we cannot guarantee that every bead will fit your fantasy necklace. When purchasing a bead for your fantasy necklace please advise customer service by email to ensure you receive a bead that fits correctly.

Get started by creating a piece of jewelry that fits your style, memories and personality with Trollbeads. Choose your bracelet or necklace and add your favorite beads and a lock. All pieces sold individually.