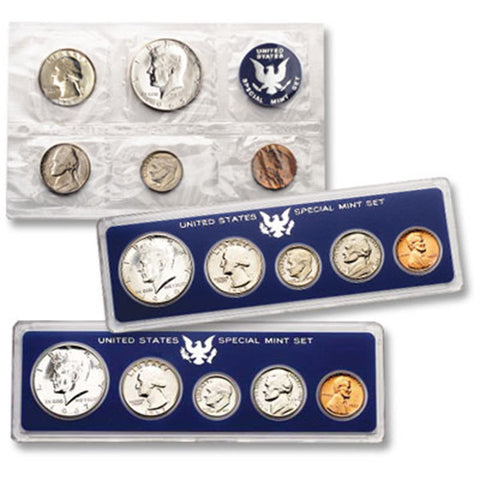 1967 Uncirculated Coin Special Mint Set (SMS)
In 1965, 1966 and 1967 the Mint did not make any proof sets. Instead they issued Special Mint Sets (SMS) as a substitute for proof sets. The coins in these sets are of a higher quality than regular mint sets and are proof-like in appearance.
Will be shipped in U.S. mint issue packaging. Packaging not guaranteed in mint condition. We do not recommend removing coins from the original packaging as their value will decrease slightly. The coins pictured are just an example of the product, and are not the coins you will receive.