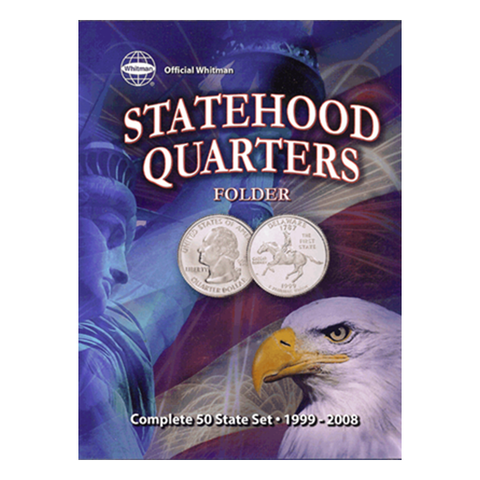 Official Whitman Statehood Quarter Folder with DC & Territories Whitman Coin Folder
Folders open flat for all-at-once viewing, then close to book size for easy storage.  Includes data pertaining to the coins it holds.  These are economical storage for first time collectors!  
Fifty States: 1999-2009. Now includes 56 slots including D.C. and the U.S. Territories.
Whitman#: 8097