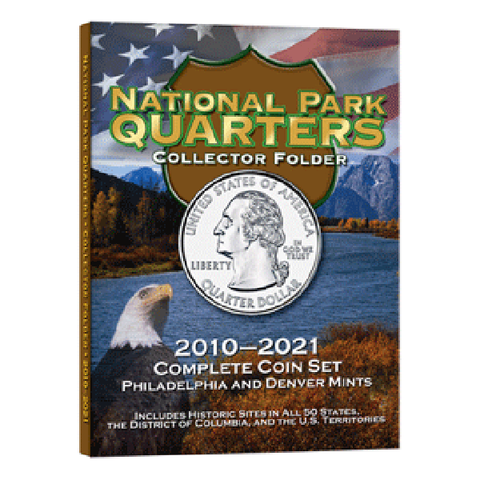 National Park Quarters Folder P&D H.E. Harris Coin Folder
H.E. Harris folders feature, high quality cover art with actual photos, one slot for reverse of the coin, precise historical information, and it is made of acid free materials for storage.  Folders open flat for all-at-once viewing, then close to book size for easy storage.
Harris brand National Park Quarters Folder. Collect Your Piece of America Today! Coins for All 50 States, DC, and U.S. Territories. Check Your Pocket Change! Five new National Park quarters will be minted each year from 2010 through 2020, with a final one issued in 2021. That's 56 unique quarters-Collect Them All! 120 Openings, holds both P&D Minted coins.
HE Harris & Co#: 8795